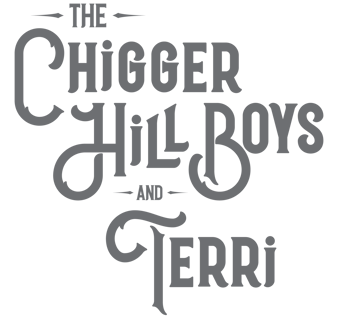 Our Story
Chigger Hill Boys & Terri formed in the late summer of 2001, as a result of a songwriting session with Mike Richards (the group's original mandolin player) and Terri Argot Gore, at Daywind Recording Studio in Hendersonville, TN. Mike, intrigued by Terri's natural Appalachia vocal sound, asked if she'd be interested in putting together a Gospel Bluegrass group. Drawing from a vast variety of musical influences, the group developed a rather unique sound and a favorite compliment in their early years, was often heard "I'm not really a bluegrass fan, but I like you guys!" The group name is derived from a location in Burkesville, KY, called Chigger Ridge, where Mike's family hailed from and where he inherited his love for sweet Jesus mountain music.
​
The band initially signed a recording contract with Thoroughbred Records, a division of Daywind Music Group, in early 2002. After six studio projects there, the band transitioned to a deal with Great Escape Records in 2019 resulting in the release of a home recorded project, White Christmas In The Blue Ridge Mountains, which included a new single, Songs Like Those (For Days Like These). With the amazing success of that single, a full project, Songs Like Those For Days Like These, was born and yielded three top-ten singles, including the title track, as well as Tell The World That Jesus Saves, and God Is.
In 2021, the band signed a contract with Morning Glory Music, part of the Mountain Fever Music Group. The debut project on the new label is entitled Every Good Path and is slated for release in late September. The project includes charting singles, My Path Was Paved By The Blood Of The Lamb, and Nothing Quite As Amazing Grace, with a third single, I Know The One Who Knows, set for release in August 2023.

The group is blessed by more than two decades and multiple Dove Award Nominations after that initial writing session between Mike and Terri. There have been a few personnel changes through the years, but the message remains the same; The group continues to play and create strictly Gospel Bluegrass music, adamant that God deserves the fruits of any gifts He has provided, and His gifts should be used solely for His glory.

Please visit the Awards Page to view the band's discography and accolades.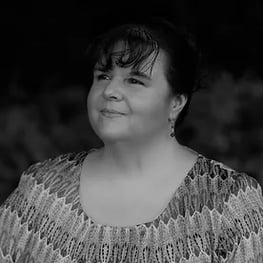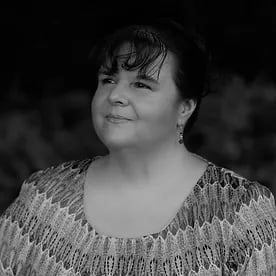 Terri Argot Gore (Lead Vocals)

Born and raised near the northern tip of the Appalachian Mountains in the Pocono Mountains of Pennsylvania, Terri came by that Bluegrass vocal sound naturally. She began singing at a very early age, along with her musically-oriented family, as well as, at her small rural home church. She has a passion for singing and writing, and contributes much of the writing for the songs the band records.
"I am so blessed to be part of this group; God has used this experience (over the past 22 years) to draw me closer to Him. I've made plenty of mistakes along the way, but as I strive to do this for Him, He blesses continually! I couldn't say what I love most; singing, songwriting, recording, or ministering live; I love every bit of the music and I pray that the Lord will use me and CHB&T to honor Him. I have been greatly influenced by The Rochester Family, The Primitive Quartet, The Harper Family, good preaching, good hymns, and good old family get-togethers where music was always as big a part of the gathering as the food and fellowship. My life-verse is Psalm 104:33; I will sing unto the Lord as long as I live: I will sing praise to my God while I have my being. I pray that He allows me to sing always only for Him. The icing on the cake is that I get to do this with my precious husband and Upright Bass player, Ricky Gore"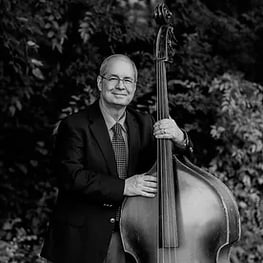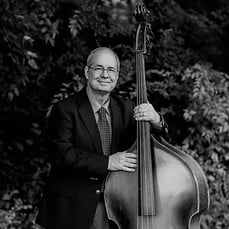 Ricky Gore (Upright Bass)

Born in Fredericktown, Missouri, Ricky moved around with his family quite often while growing up, from VA, MO, LA, AL, FL and back again (not a military brat, just a family always searching for something better.) Ricky began his musical career as a drummer, which he stayed with for 20+ years. After getting saved, with his love for rhythm, he moved seamlessly to the upright bass when the group was formed.
"I praise the Lord every day for allowing me to minister through music along with my wife, Terri. It's my absolute favorite thing to do. There's just nothing like it, when you see folks in the audience who really get what the song is saying. And when our music is a blessing to someone, that becomes a double blessing to me."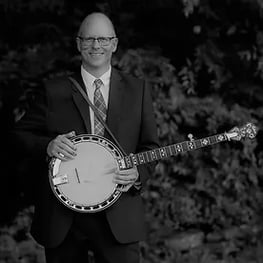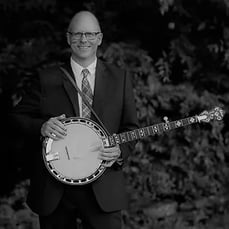 Jim Britton (Banjo/Backing Vocals)

Hailing from the great state of Virginia, Jim has worked with several famous groups including Larry Sparks, Jim and Jesse, and many others. He played professionally until August of 1999, and is now an assistant pastor in Carthage, TN. He has worked on many Bluegrass Gospel projects as well. Jim is married with 4 daughters and also has a family group, The Britton Family (www.brittonfamilymusic.com).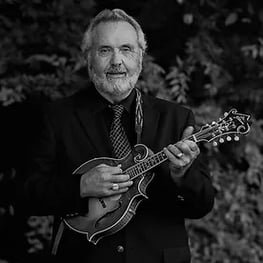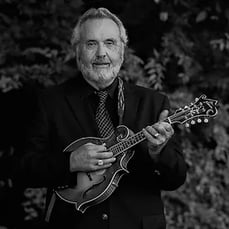 Jack Kincaid (Mandolin/Backing Vocals)

From Meadow Bridge, West Virginia, Jack spent seven years with Larry Sparks, and played on RFD, the Cumberland Highlanders TV show, recorded at Bill Monroe's old home place in Rosine KY. His first professional show was with Larry Sparks in 1979. And he also played with the late Dave Evans and James Monroe.
"I grew up loving music; I heard music all my life. My Dad played in a band and played every weekend. In the morning before Dad went to work, he would sing and play his guitar. My instrument was mandolin, an old Kay; the first Instrument I picked up; a friend gave it to me. My music influences: were of course, Bill Monroe on Mandolin, Doyle Lawson, the Stanley Brothers, Flatt and Scruggs, Larry Sparks, and Jimmy Martin – all great Influences in my life as a musician. I've accomplished more than I ever thought possible in Bluegrass music that all began in the beautiful hills of West Virginia, the place I still call home. From playing the World's Fair in 1982 with the late Dave Evans to playing music with legends such as Uncle Josh Graves, and the late Kenny Baker (Bill Monroe's fiddle player) to in recent years, joining The Chigger Hill Boys & Terri are all additional highlights in my career path. I've released several CD's of my own to include original songs as well as a few cuts from Larry Sparks and The Farm Hands. I've been very blessed to accomplish what I have on my musical journey and in my career. And it's not over yet!"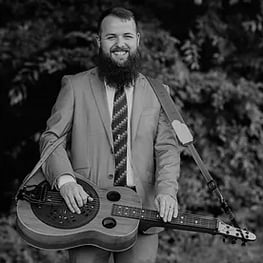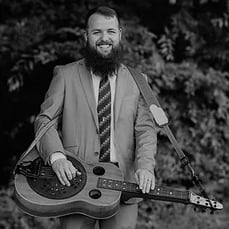 Ethan Tollison (Dobro/Backing Vocals)

Ethan was born in Sparta, Tennessee and lives there now. He started playing bluegrass when he was 13 years old. He has played banjo and dobro over the last decade with regional groups in the Sparta, TN area.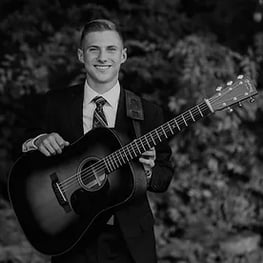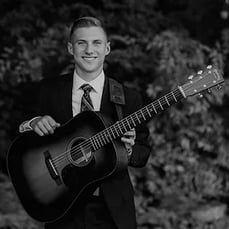 Justus Edde (Guitar)

Justus is from Carthage, Tennessee and joined the group in 2022. He started playing guitar when he was 13 years old. He is a pilot and enjoys snowboarding.
"I am so grateful for the opportunity to play with the Chiggers; it really has been an adventure and also a great experience for me. I look forward to being a blessing to everyone we play for and most importantly the Lord."
Mike Richards

One of the founding members of the group, born and raised in Hendersonville, Tennessee, Mike developed a love for Bluegrass, and in particular, Gospel Bluegrass at an early age. Much of Mike's family lived in Kentucky and he was strongly influenced by the rural KY Bluegrass scene. He is also an accomplished songwriter with songs recorded by numerous bluegrass and southern gospel groups as well as contributing much of the songwriting for the group. Mike won a Dove award for "He Still Looks Over Me", co-written by Rodney Lay, Jr.
Mike continues to participate in songwriting, studio production, and playing mandolin and guitar when he is able.