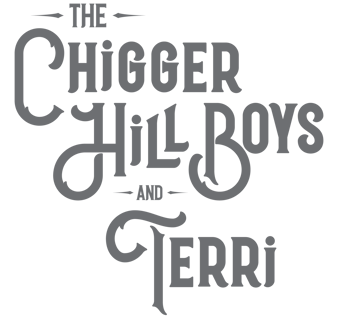 God's Gift Of Salvation
If you have never trusted Jesus Christ for salvation, please do not put it off another day. No human being on this earth has the promise of tomorrow; we never know when we will leave this earth. As we learn from the Bible, all of us will spend eternity in either heaven or hell; we do not simply cease to exist when we die.
Have you felt an emptiness or a void that nothing in the world can fill; that nothing seems to satisfy? That's your need for God. We are made in His image, but we are part of a fallen world and sin separated us from Him, so He provided a plan for us to be reconciled to Him. If we continue on the path of sin, and separation from Him, we stay on the path of death; For the wages of sin is death... (Romans 6:23a)
The first step to salvation, and a new life, is to acknowledge that we are all sinners in need of a Saviour; For all have sinned, and come short of the glory of God. (Romans 3:23). There is none righteous, no, not one. (Romans 3:10). You don't need to try to clean up before you come to Jesus; we can't clean ourselves up enough to satisfy a perfect God; we need Jesus Christ. Jesus said ...I am the way, the truth, and the life: no man cometh unto the Father, but by me. (John 14:6)
Next, we must understand that God did something amazing for us; He sent His one and only Son, Jesus Christ, to earth to pay for our sin. Jesus Christ went to Calvary where He was crucified; He was buried; and three days later arose from the grave as promised. For God so loved the world, that he gave his only begotten Son, that whosoever believeth in him should not perish, but have everlasting life (John 3:16). But God commendeth his love toward us, in that, while we were yet sinners, Christ died for us. (Romans 5:8). But the gift of God is eternal life through Jesus Christ our Lord. (Romans 6:23b)
Now, if we know we are a sinner and we know that our sins are already paid for, what do we need to do to do to receive this free gift of salvation: the gift of eternal life? Believe on the Lord Jesus Christ, and thou shalt be saved... (Acts 16:31). That if thou shalt confess with thy mouth the Lord Jesus, and shalt believe in thine heart that God hath raised him from the dead, thou shalt be saved. For with the heart man believeth unto righteousness; and with the mouth confession is made unto salvation. (Romans 10:9-10).
If you acknowledge your need to be saved, pour your heart out to God; you can pray wherever you are, whenever you need to call on Him, and He will hear you. Tell Him that you understand that you are a sinner and you need a Saviour. Tell Him that you believe that Jesus paid the debt for your sin and you trust that what Jesus did on Calvary covers your sin-debt.
If you have trusted Him, Rest! We have assurance of our salvation as promised in His Word; For whosoever shall call upon the name of the Lord shall be saved. (Romans 10:13). These things have I written unto you that believe on the name of the Son of God; that ye may know that ye have eternal life, and that ye may believe on the name of the Son of God. (1 John 5:13). There is therefore now no condemnation to them which are in Christ Jesus, who walk not after the flesh, but after the Spirit. (Romans 8:1)
If you have trusted Jesus Christ, get in a good Bible Believing Church so that you can learn and grow by surrounding yourself in good fellowship of others that believe, and they can help and encourage you! Spend lots of time reading the King James Version of the Bible and in prayer so that you can grow and strengthen your relationship with God.